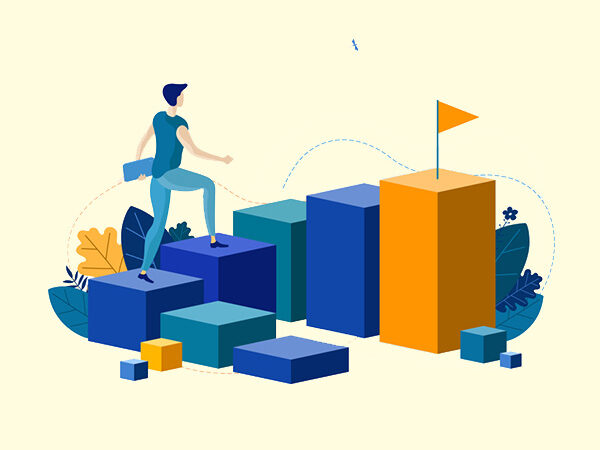 Digital marketing is the use of digital channels such as the internet, email, and social media to market a company or product. It can help to increase website traffic, leads, and sales. In this article, we will take a look at how digital marketing can help your business grow and see some of the benefits that it can provide.
The Basics of Digital Marketing
Digital marketing is all about creating a relationship with your customers through the use of digital channels. This can be done through websites, social media, email marketing, or any other digital medium. It's important to remember that digital marketing is not only about reaching people who are already interested in your product or service; it's also about building relationships with potential new customers.
Digital marketing helps you reach people who are likely to be interested in what you have to offer. You can do this by using search engine optimization (SEO) techniques to make sure your website appears high up on search results pages. You can also promote your website through social media, email campaigns, and even paid Google AdWords ads. By nurturing these relationships over time, you can eventually convert more leads into customers.
Understanding digital marketing is an important part of growing your business. By using the right tools and strategies, you can create a strong relationship with your customers and achieve success in the digital age.
Types of Digital Marketing
Digital marketing is the use of electronic media such as the internet, digital platforms and digital devices to reach, attract, and retain customers. There are many types of digital marketing including search engine marketing (SEM), social media marketing, content marketing, email marketing, mobile marketing, and display advertising.
The benefits of digital marketing for businesses include:
– Increased Customer Retention
– Improved brand awareness
– Increased Website Traffic
– Decreased Costs on Advertising
The Importance of SEO
Digital marketing is an important part of any business's growth. It can help to improve website traffic and conversion rates, as well as create a more positive online reputation. In order to be successful with digital marketing, your business must have a strong SEO strategy in place. Here are some tips for improving your SEO:
1. Establish a consistent online presence. Make sure your website is updated regularly, including with the latest design and content. Keep your website's layout simple and easy to use. Use effective keywords throughout your content, and make sure all links lead back to your website.
2. Create compelling content. Your website visitors are likely looking for information that is relevant to their needs. Focus on providing useful blog posts, articles and videos that provide value to your audience. Use keyword-rich titles, and include images and multimedia when possible to attract attention.
3. Optimize your website for search engines. Make sure all text is properly formatted, including headings, subheadings and paragraphs. Use keywords throughout the page, including in title tags, meta descriptions and in the body of your content. Add "schema markup" to your pages so search engines can understand the
Digital marketing helps to grow your business
Digital marketing is the practice of using digital technologies to reach and engage customers. It can be used to create, manage, and deliver a message about a product or service. Digital marketing strategies may include online advertising, online content creation, online customer service, e-mail marketing, social media marketing, search engine optimization (SEO), and targeted content distribution.
Digital marketing helps businesses reach new customers and market their products and services to existing customers. By increasing brand awareness and reaching more people with your message, you can build better relationships and increase sales.
Many businesses use digital marketing to create websites or online applications. Websites can contain information about the company or its products, as well as downloadable forms or applications that customers can use to request information, make a purchase, or sign up for newsletters or other notifications. Online applications can include calculators, databases, registration forms, and more. Websites and applications can also include interactive features such as blogs, forums, and chat rooms.
Online advertising uses digital media such as banners, text ads, pop-ups, and web links to display advertisements on websites. The ads are typically served through search engines or through platforms that allow companies to place ads on certain pages of websites
How to Set Up a Digital Marketing Plan
Digital marketing is all about using online channels to reach and engage customers. There are a number of different ways to set up a digital marketing plan, and it's important to choose the approach that best suits your business.
There are three main types of digital marketing: paid, owned, and earned. Paid digital marketing involves using advertising to attract customers. Owned digital marketing channels include building an e-commerce presence and using social media platforms to build relationships with customers. Earned digital marketing involves providing valuable content or services in exchange for feedback or compliments.
It's important to choose the right channels for your business. Paid digital marketing is the most effective way to reach a large audience quickly, but it can be expensive. Owned digital marketing is more affordable, but it takes longer to build a following. Earned digital marketing is the most sustainable option because it can continue long after the initial investment is made.
Once you have determined which type of digital marketing is best for your business, you need to create a plan. The first step is to identify your target audience. Next, you need to research the different online channels that are available to you. Finally, you need to determine how much money
How to Measure the Results of Your Digital Marketing Efforts
If you are like most business owners, you want to know how effective your digital marketing efforts are. Unfortunately, it can be tough to measure the effects of your marketing campaigns. In this article, we will show you how to measure the results of your digital marketing initiatives.
Some of the most common ways to measure the success of digital marketing campaigns are through website traffic and conversion rates. Website traffic is simply the number of visitors who come to your website from a search engine or other online source. Conversion rates are the percentage of website visitors who complete the desired action, such as signing up for a newsletter or buying a product.
Once you have measured the results of your digital marketing campaigns, you can use that information to adjust your strategy or improve future efforts. By tracking your progress over time, you will be able to see which elements of your marketing campaign are working best and which ones need improvement.